You've been upgraded to PREMIUM status!
Congratulations and thank you for your support.
As a PREMIUM user you can request and download high resolution, un-watermarked images and videos with no upfront payment.
Your Account Manager will contact you to finalise the media used in your project and your usual prices will apply.
Simplify your work and download images and videos for:
Composition layouts
Pitches
Moodboards
Follow a few quick steps to DOWNLOAD.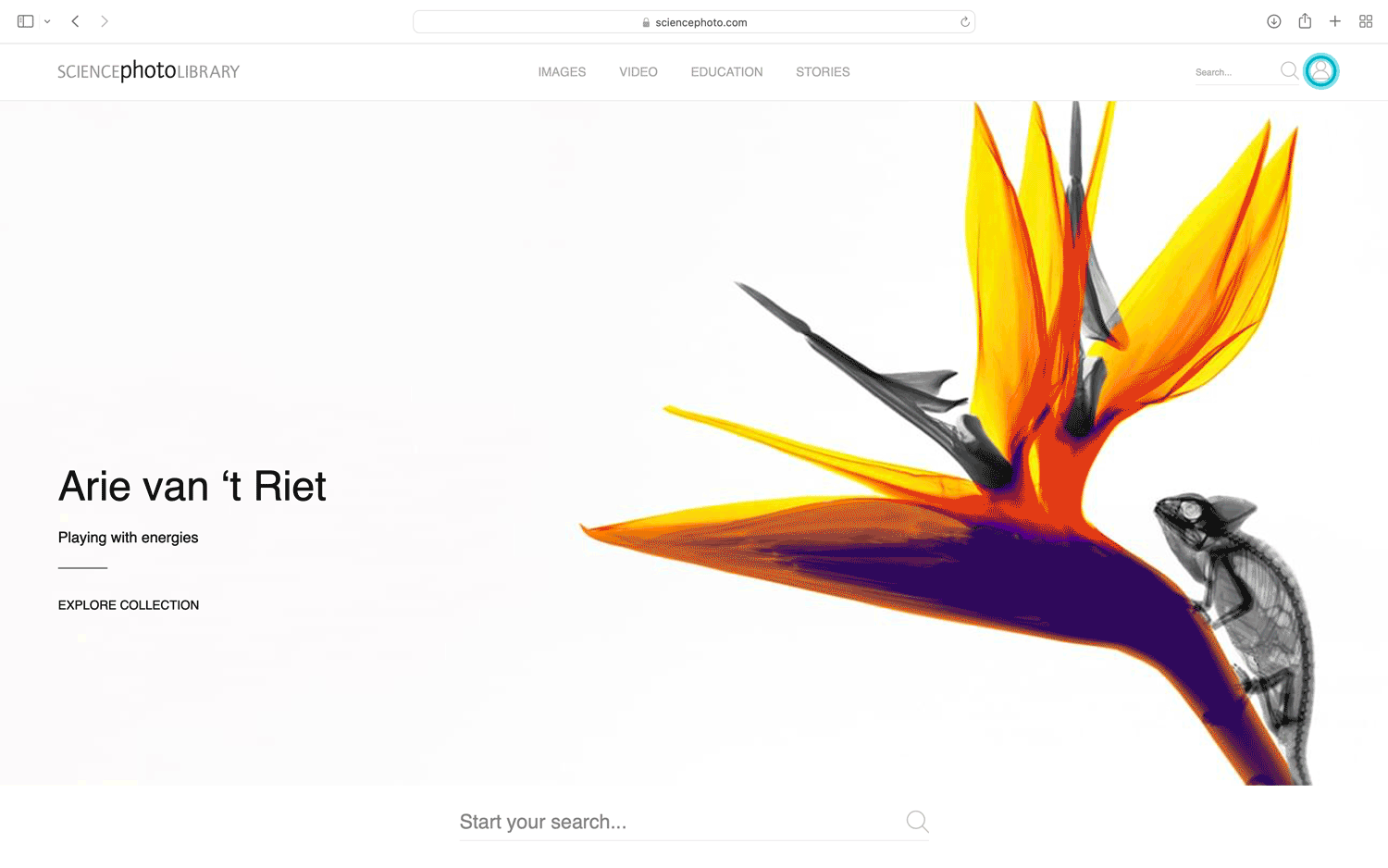 Log in to your account by clicking the highlighted icon and start exploring our unique imagery.
02
Sign in
Click 'Keep me signed in' unless on a shared or public device.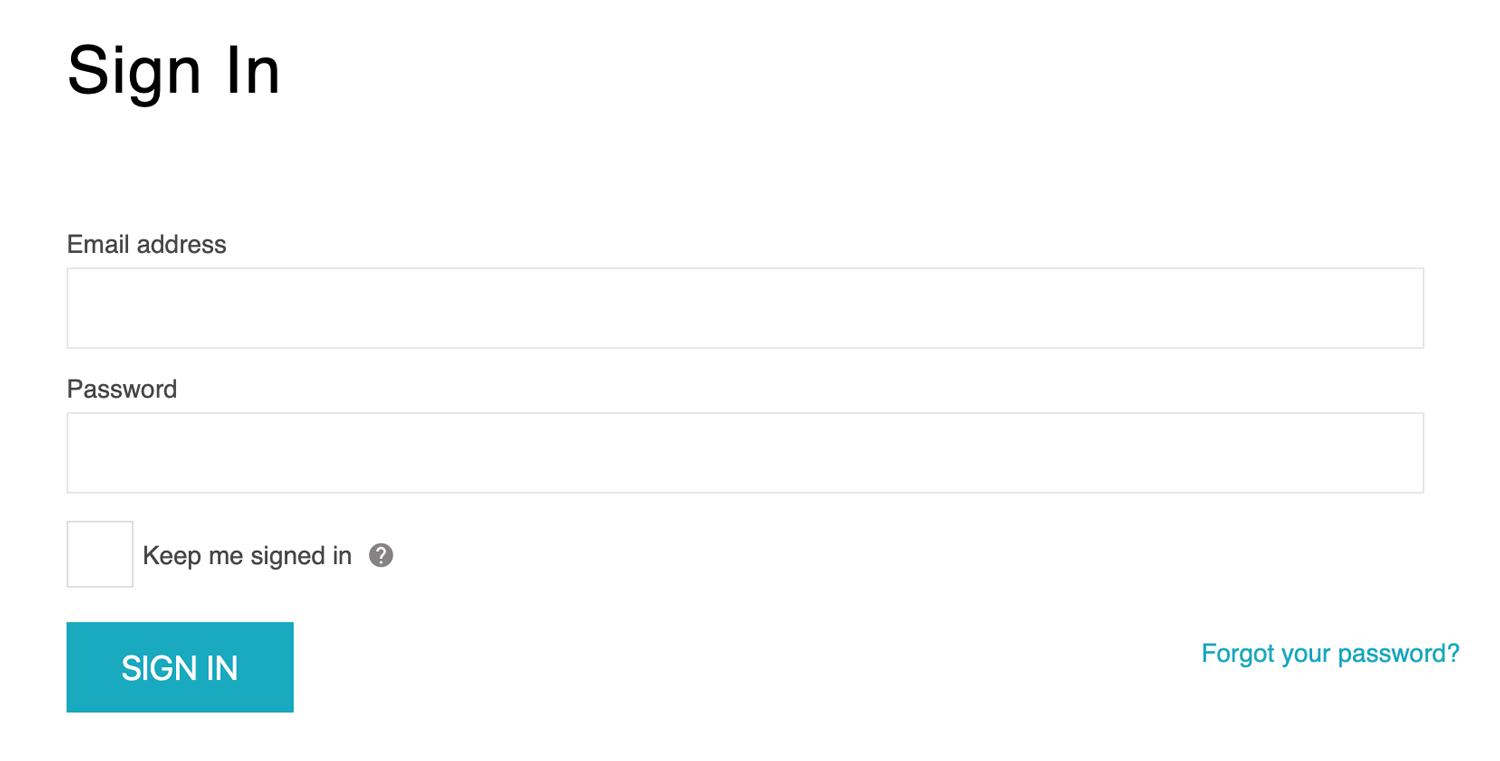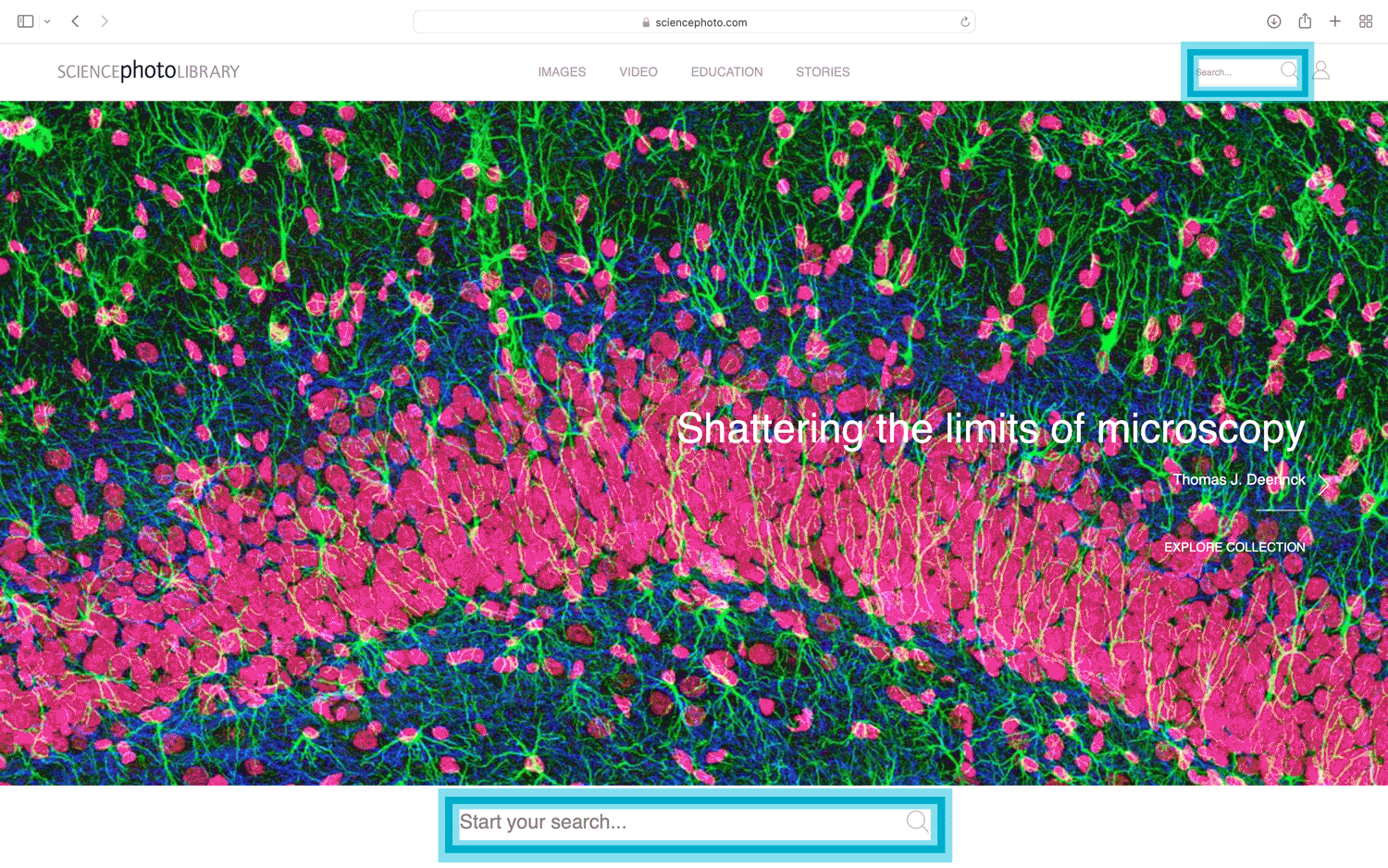 Enter search terms and find the media you're looking for.
04
Search results page
Browse and select media. Chosen media can be downloaded, added to your basket or viewed on a separate media view page.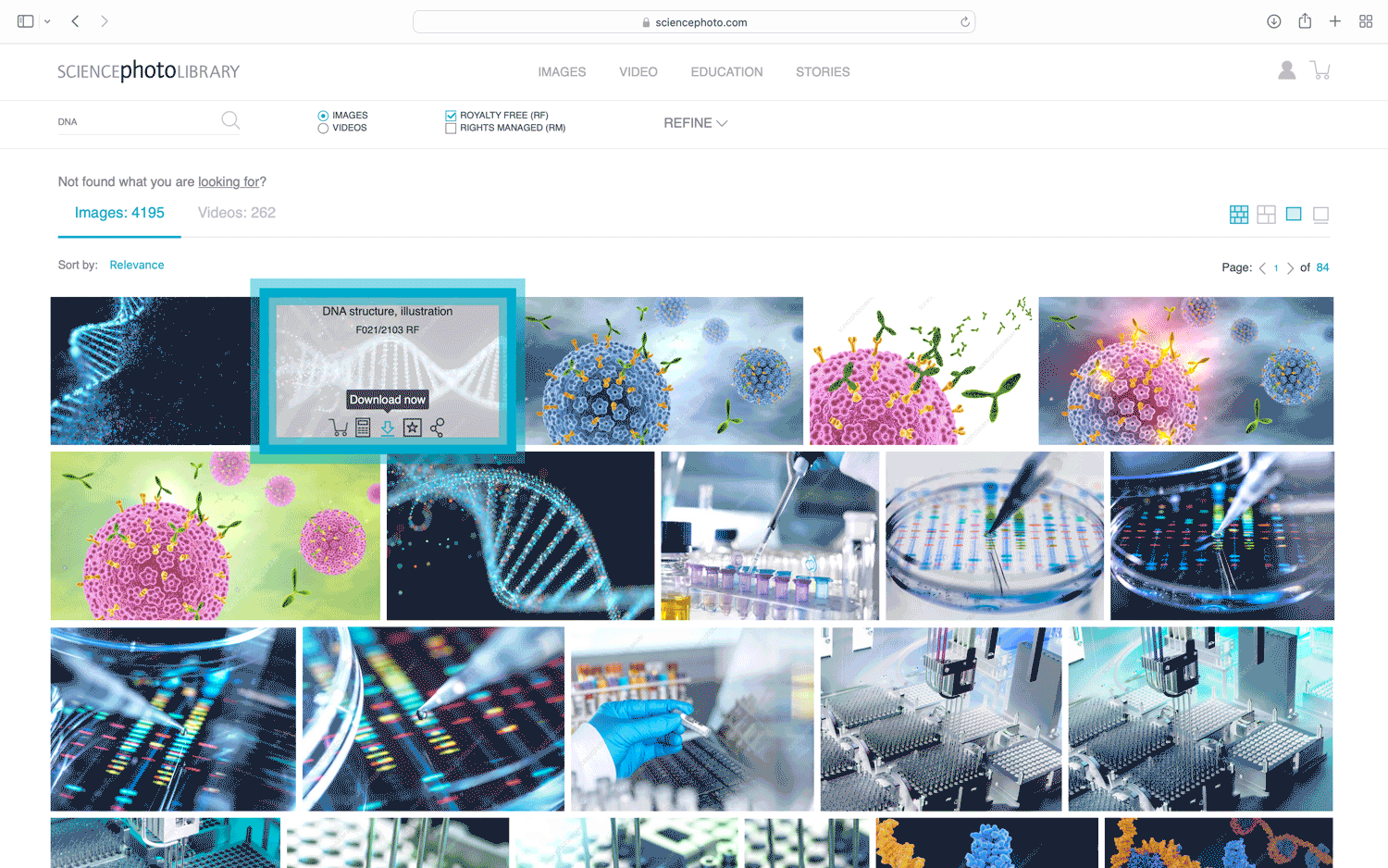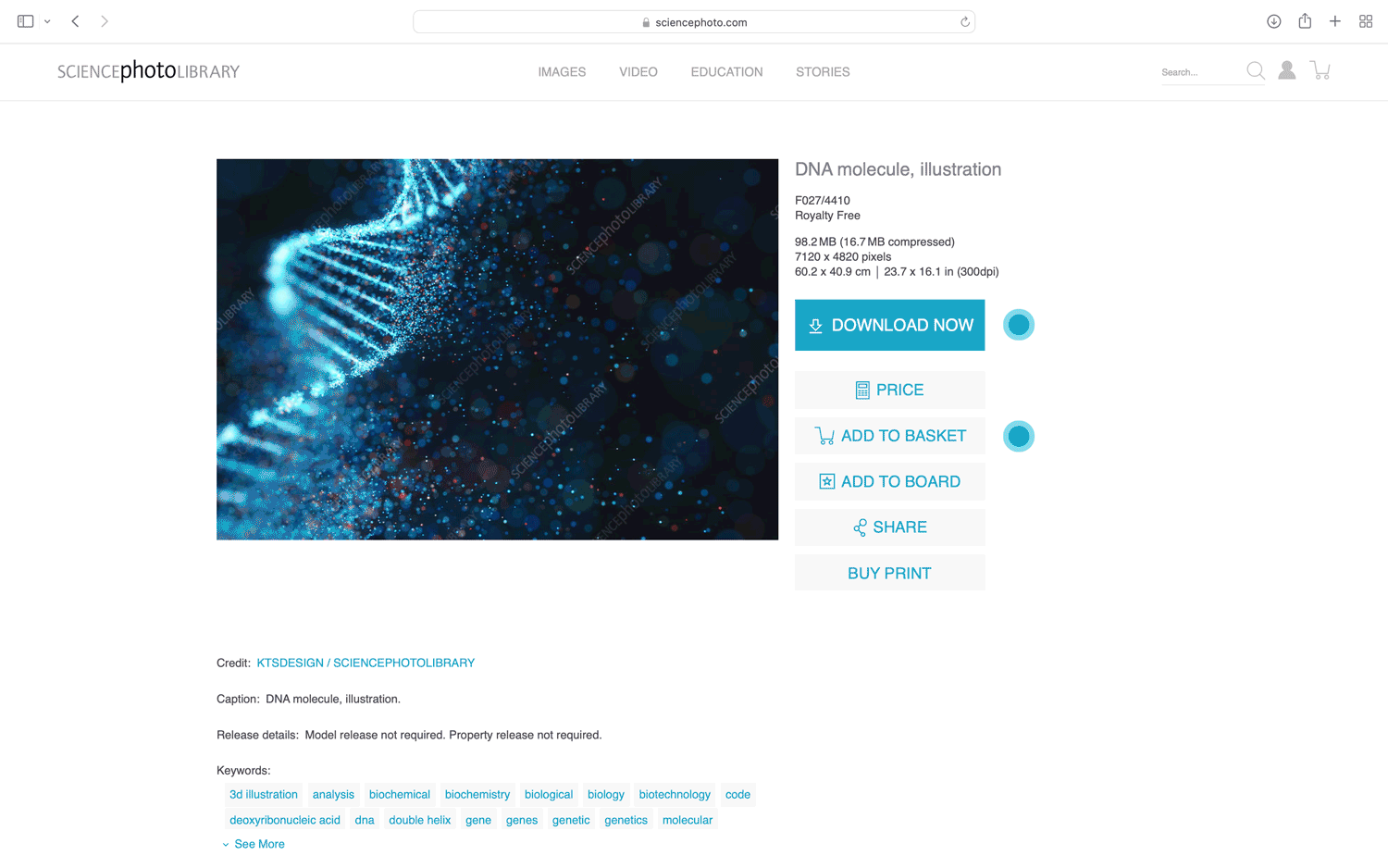 View the media in more detail. If you'd like to use this media, you can download it now. Alternatively, you can add it to your basket for later.
06
Your basket
Clicking download will download the default file sizes (50Mb image file or HD video). If you require smaller image files or low res/4K video, you can select and price them before downloading.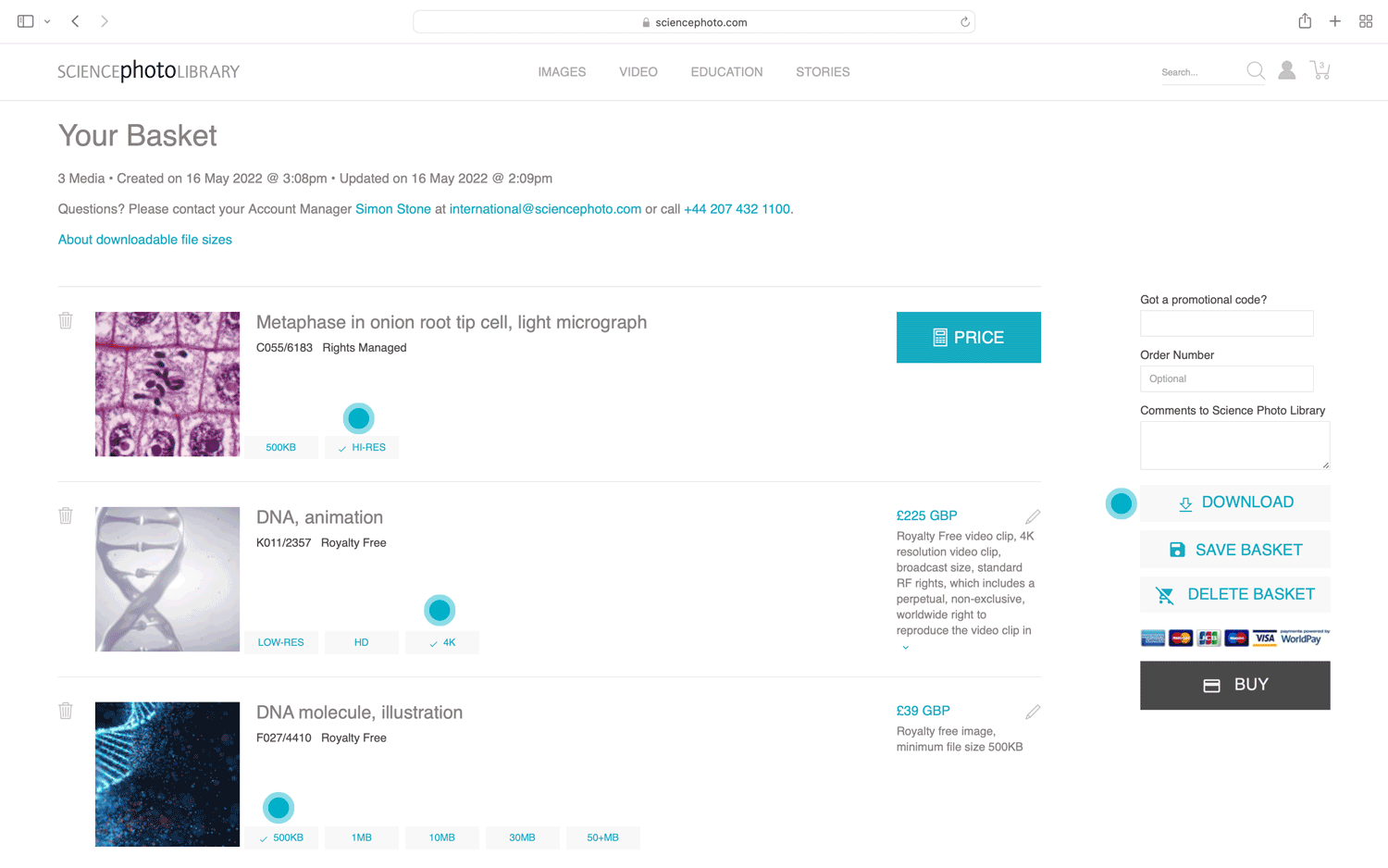 Save time and money by using our free expert research and access images and videos not yet available online. Our science experts will provide a detailed and valuable insight giving you time to concentrate on other aspects of your project.