Visible Body needed histology slides to delve into the microscopic structure of body tissues and organs. The histology slides and slideshows were to appear in-line with their interactive 3D anatomical models, playthrough animations, and illustrations to give students a comprehensive lesson on the structure and functions of body tissues and organs.
Whilst putting together their app, Visible Body opted to use SPL's expert researchers to help provide the best images for their platform.
Project
App – iOS & Android
Below you'll see histology slides that describe how the structure of the body tissue or organ facilitates its function.
SPL provided images of different types of specific body tissue.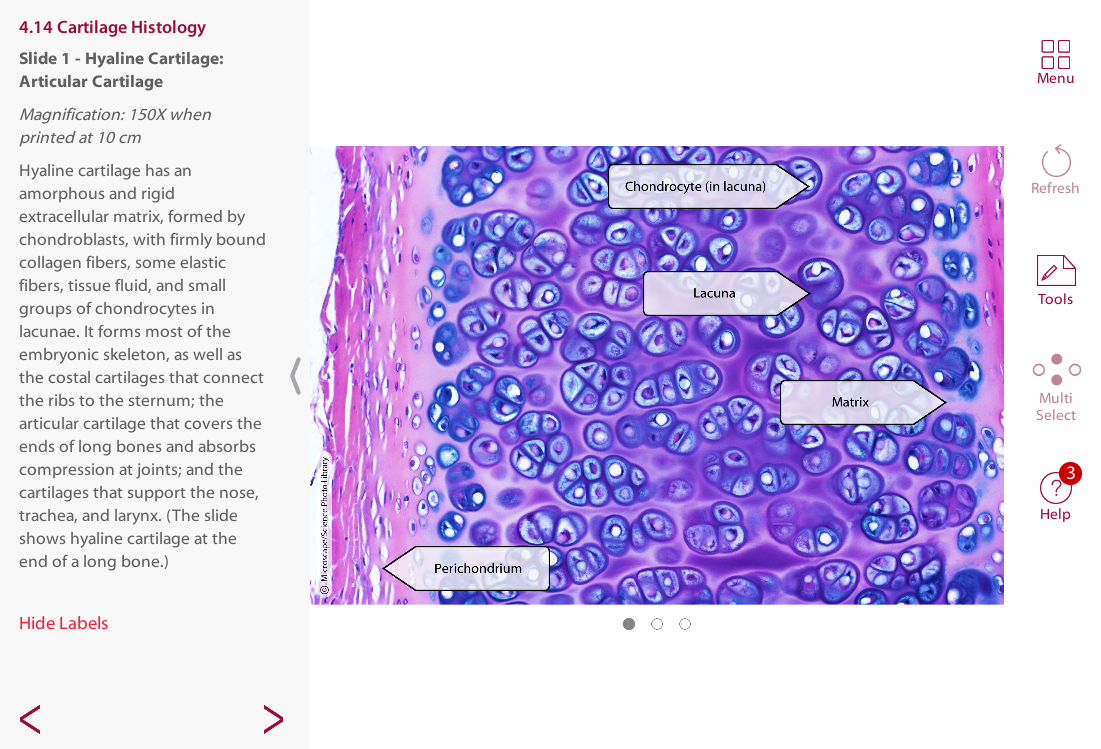 Light microscopy of hyaline cartilage composed of chondrocytes (blue) embedded in the cartilage matrix that they secrete.
SPL was able to provide specific body tissue and organ images at different magnification levels.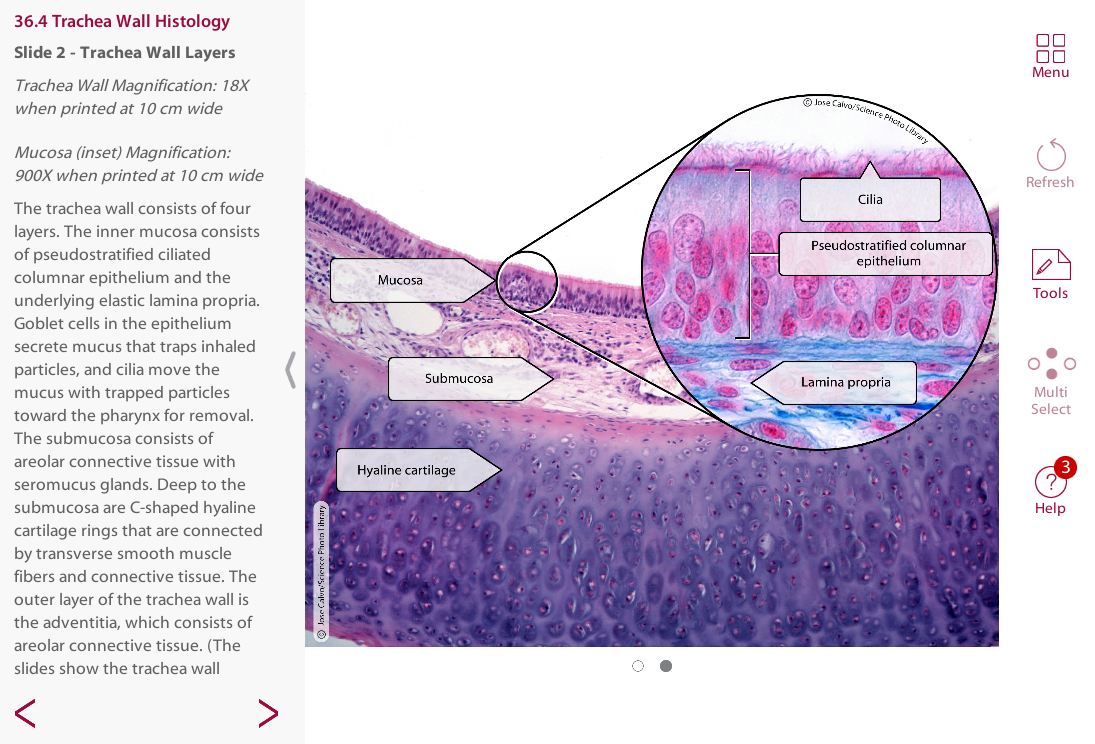 Light micrograph of cross-section of a Gabe stained trachea, showing a tracheal ring of hyaline cartilage (dark red).
Light micrograph of ciliated pseudostratified columnar epithelium from the trachea (respiratory epithelium).
SPL images are also used to compare the structure of different body tissues as seen below.
High magnification light micrograph showing typical lung parenchyma with many alveoli with very thin walls containing numerous small capillaries.
Light micrograph of the epidermis of the skin of a human finger tip.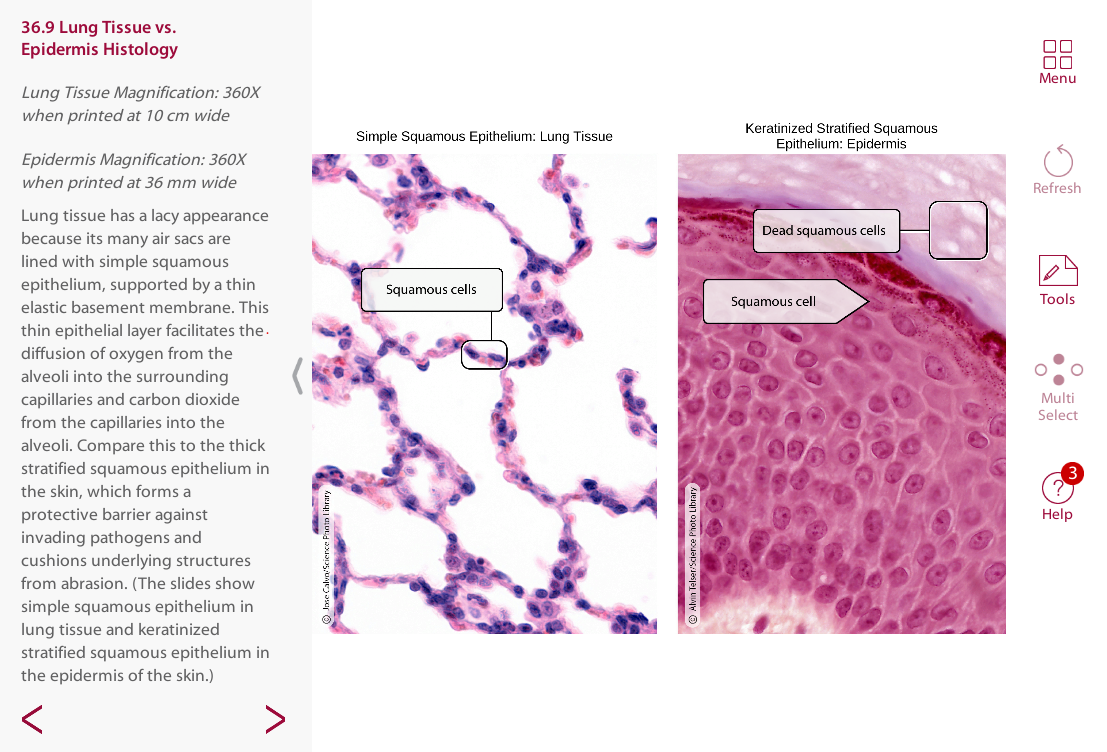 'Science Photo Library was very helpful throughout the process! I sent them a list of the body tissues and organs we wanted histology images for, and they sent us several options to choose from. SPL's website was also easy to search if we wanted to look for any additional image options. There was a nice selection to choose from and we ended up with beautiful and detailed histology images.'
Adrienne Devlin
Executive Editor – Visible Body