Duet Therapeutics is an immunotherapy company creating a new category of bispecific oligonucleotide treatments designed to target dormant immune cells within the tumour microenvironment.
Activation of these antigen-presenting cells removes the immunosuppressive shield around the tumour and jump-starts T cell-mediated immune responses to kill cancer cells.
Duet Therapeutics was being launched by Scopus BioPharma, which combined therapeutic assets from Scopus and Olimmune, a company Scopus acquired in June 2021.
For their first investor conference, H.C. Wainwright Global Investment Conference, they wanted an attention-grabbing website that they could use to help inform people about their new company.
Specialising in immunotherapy, Duet Therapeutics needed medical illustrations to create an attention-grabbing website.
See their website in action below.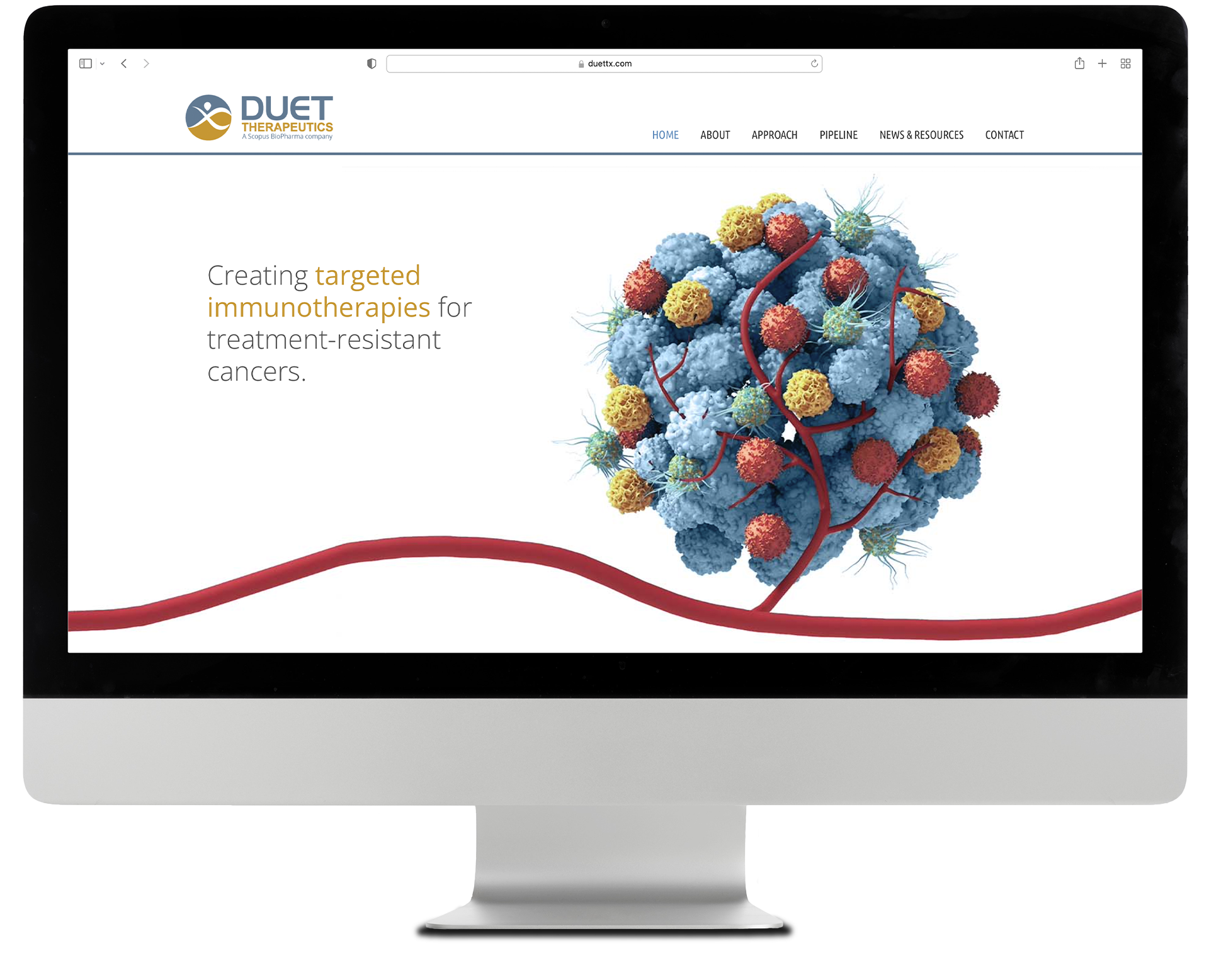 Illustration of a dendritic cell (centre) activating T-cells. Dendritic cells recognise viruses and present information about their antigens to T-cells. A dendritic cell is a type of white blood cell that is a component of the body's immune system. They are antigen presenting cells (APCs), that is, they present pathogens or foreign molecules (antigens) to other cells of the immune system to be eliminated.
'It was clear that we needed unique visuals that spoke about the science behind our technology. Science Photo Library was an obvious place to find illustrations that supported our needs.'
Alan Horsager
President & CEO
Duet Therapeutics